10 November, 2022
Darwish Interserve Facility Management wants you in our team!
Please click below link to apply:
Pest Control Lead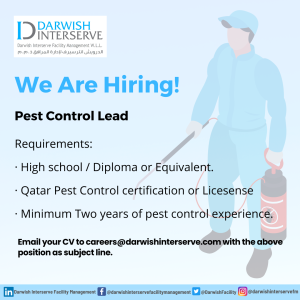 · High school / Diploma or Equivalent.
· Qatar Pest Control certification or Licesense
· Minimum Two years of pest control experience.
You may also Email your CV to careers@darwishinterserve.com with the above position as subject line.